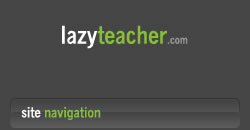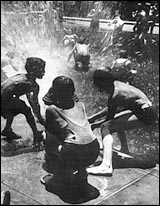 The not-so-lazy days of summer
by Tim Green


Help your kids start the new school year with all their skills intact

Here come those relaxing summer months. It's time for your students to unwind and forget about the past school year.

Stop a minute. Think about that - do you really want your students to forget the past school year? Frequently, it seems students' skills and productive habits are lost by the end of summer. Is there anything we can do to help students retain skills from one year to the next?

While discussing this issue with teachers, I've learned several strategies they use to combat the backsliding that can occur over the summer. Here are a few of them.

1. One teacher had students design and create a Book Log. Students took their Book Logs home and used them to record a summary of each book they read that summer. This teacher provided a list of suggested books.

2. A multi-grade teacher created journals for her students, in which they could write about their various summer experiences. Each page had a place for a picture and for text. When the students returned in the fall, they each had a storybook of what they had done during the break. Students were helped to edit what they wrote, eventually creating a "published" book.

3. Another teacher encouraged her students to write letters to classmates or other students. She promised that anyone who wrote to her would receive a response. She wrote SEVERAL letters that summer. Not only did the letters keep the students writing, they kept everyone in contact, which helped to establish a positive classroom environment for the next year.

4. Along the same idea as the previous activity, a multigrade teacher in a small school established a newsletter during the school year and kept it going all summer. During the school year, students wrote articles about school activities. In the summer, students mailed their news stories to the teacher, who edited and published a summer edition of the newsletter to mail to his students.

5. One of the best ideas I encountered was called the Summer Adventure Book. An ambitious multigrade teacher created a packet of math, social studies, writing, reading and art activities. This Summer Adventure Book was broken into daily exercises; students wrote about daily experiences, wrote letters, did math problems, logged reading activities (much like the Book Log mentioned previously), drew pictures of their summer experiences, recorded local weather and more!

It's so important for us to keep our students motivated all year long. These activities provide just a few ways to impress upon our students that skills and productive habits learned during the school year are valuable even while summer is in full swing.

Tim Green is an Assistant Professor in the Department of Elementary, Bilingual and Reading Education, California State University, Fullerton, CA.