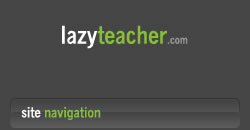 Becoming a Teacher
by Nat LaCour
Difficult, wonderful, exhausting, fun, stressful, enlightening, rewarding beyond compare: That's what you hear when you ask veteran teachers what their job is like. Then, when you ask veteran teachers if they would choose the same career if they could live their lives over, the answer is usually yes. more...


Teacher applicant pool
by Susan Timble
Hiring teachers is a challenging task and an enormous responsibility. Administrators must develop strategies to look beyond the surface and discern the potential in teacher applicants. more...


How to build a better teacher
by Robert Holland
American schools need better teachers. Practically everyone with a stake in the education debate agrees with those two premises. However, there is sharp disagreement as to whether more regulation or less is the way to go. more...


Teacher's wisdom
Mary Ellen Hunt
At 54, Jorge Esquivel has the noble bearing that marked his fourteen-year career with the Ballet Nacional de Cuba. He gained international recognition as the chivalrous partner of Alicia Alonso in the 1960s and '70s, and now brings the benefits of his Cuban training and experience to students at the San Francisco Ballet School, where he has been on the faculty since 1993. Writer Mary Ellen Hunt talks with Esquivel about his passion for teaching. more...


Teacher's wisdom: Alfredo Corvino
by Joseph Carman
Alfredo Corvino taught ballet at the Juilliard School for forty-two years, and now serves as ballet master for Pina Bausch's Tanztheater Wuppertal (Bausch was one of his early students). As a performer, he danced with the Jooss Ballet and Ballet Russe de Monte Carlo. Corvino discusses his teaching philosophy and Cecchetti technique with writer Joseph Carman. more...